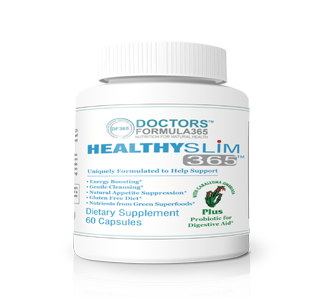 Our Guarantee
We are committed to the highest quality for the Healthy Slim 365 product line, and we stand behind Healthy Slim 365 with a 30 day money back guarantee. If you are unsatisfied with the Healthy Slim 365 product for any reason you can return the bottle within 30 days of purchase and you will receive a FULL REFUND (less shipping and handling).
In the event that you want to return your product for any reason within the first 30 days, contact our Customer Service Department,
1-844-424-7246, Monday-Friday, 9am-5pm EST. To ensure proper credit, you must obtain a Return Authorization Number and return the unused product. Upon receipt of your return, a refund of the product price (less shipping & handling) will be issued to you by the payment method in which you purchased the order.
Our Promise to You

Healthy Slim 365 is a scientifically advanced, medically proven formula that was developed to provide a safe, alternative, all-natural approach effective dietary supplement to support natural appetite suppression, gentle cleansing, and energy boosting with probiotics and nutrients from green super foods. Just take 1 or 2 Healthy Slim 365 tablets every day, like a daily vitamin. It's that easy to get the boost you need to reach your dietary goal after just a few days, you'll notice a significant change in controlling your eating and cravings for food. Quick Info on Healthy Slim 365


"The statements made in this promotion have not been evaluated by the Food & Drug Administration. (The FDA only evaluates foods and drugs, not supplements like these products.) This product is not intended to diagnose, prevent, treat, or cure any disease. As individuals differ, so will their results."